Updated / Friday, 10 Aug 2018 1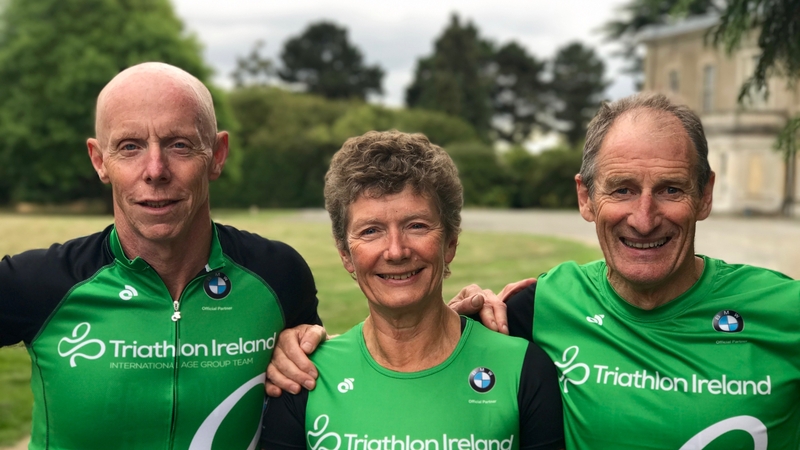 RTÉ Sport Journalist
Most competitive sporting lives finish once an athlete hits their mid-thirties.
Some manage to stretch it out past their 40th birthday, but then that's that and retirement follows.
Some sports though offer a pathway for people to continue competing as long as they are humanly able and triathlon is one of those.
This weekend Ireland will send a team of nearly 70 age-group triathletes from 16 years old right up to 69 to the European Championships in Glasgow.
On the same course as the elites will battle it out for podium places, they will swim, cycle and run for their country.
"The business went down and I found the discipline of exercise helped me through it because I got quite low during that period." – Charles Russell
"If you told me ten years ago that I would be representing Ireland in triathlon I would have said you were crazy," laughs retired secondary school teacher, Siobhán Greer from Blackrock in Louth.
'Absolutely crazy. I had no athletic background of any kind."
Greer only took up triathlon in her late fifties and now at 62 years old she is getting ready for the European Championships.
"I was over at the Olympics in London in 2012 and I saw triathlon; I happened to be talking to people from all over Britain my age who were in triathlon clubs," she explained, speaking to RTÉ Sport.